Please follow these easy steps to start watching Giniko Turkish TV on Roku!



Recommended Roku devices:

Roku LT, Roku 1, Roku 2, Roku 3, Roku 4

Buy Roku
Roku'da Turk Kanallarini Seyredebileceginiz ilk Resmi Roku Uygulamasi.
Bizi Roku Marketten International Bolumunden Yukleyebilirsiniz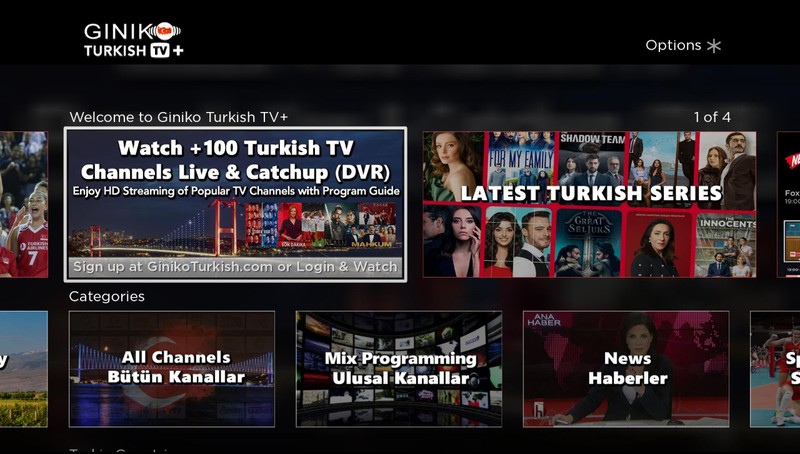 1. Go to Roku Channel Store at your TV and search "Giniko Turkish TV" to install. You can also find us at Roku channel
store under International section.
Note to Roku Customers: GinikoTurkish Roku apps is now available in USA and Canada as well as all around the world at Roku app store.


2. Giniko Turkish TV can be also added directly to your Roku from the Roku website. Click here to visit Roku Portal
and click Add Channelor visit https://my.roku.com/add/ginikoturkish to add directly to your Roku after login
to your roku account.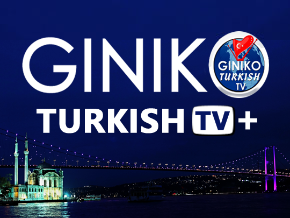 3. Start your Roku and check if the new app shows up in your channel list (usually bottom of channel
list). If it does not, you can go into your Roku settings, and check for updates in the System update
section. This should download the app.

Once downloaded, the app will appear in the My Channels section of your Roku. Open it by clicking
the thumbnail that says "Giniko Turkish TV+"

4. After that click the Giniko Turkish TV+ channel and you will be asked to enter your Giniko Turkish TV account.
Enter your login information. Now sit back, relax and choose your favorite Giniko Turkish TV channels and programs.
---
Roku Musterimize Duyuru:
Roku uygulamamizi Amerika, Kanada ve dunyanin diger her yerinden Roku Marketten yukleyebilirsiniz. Yapmaniz
gereken "Giniko Turkish TV" Search edip , uygulamamizi yuklemek.
Buy Amazon Roku & Roku Stick Worldwide from Amazon Stores.
Roku and Roku & Stick'i satin alabileceginiz Amazon siteleri.